Beach Toys vs. School Supplies
Beach Toys vs. School Supplies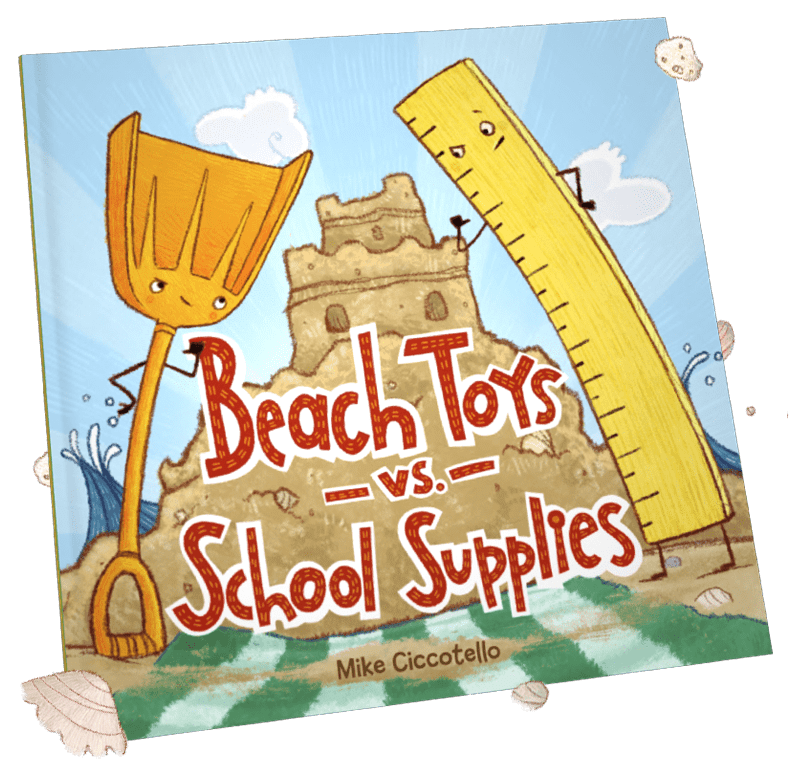 A fun-filled tale of summertime, teamwork, and the balance between having fun and buckling down, from Twins creator Mike Ciccotello!
Summer is winding down and school is just around the corner when two old rivals meet at the beach. Shovel thinks Ruler is a number-obsessed know-it-all. Ruler thinks Shovel is all play and no work. So when their two gangs challenge one another to a beachfront competition, the contest between beach toys and school supplies gets heated. Who will win? Who will have more fun? And will they be able to step up to help each other when unexpected disaster sweeps in?
This fresh take on the end-of-summer blues is bright, dynamic, and laugh-out-loud funny!
Farrar, Straus and Giroux (BYR)
Macmillan Children's Publishing Group
ISBN: 9780374314040
40 Pages, Ages 3-6
"A fresh take on how rivals can become friends, this fun story will get kids psyched for the first day back."
This book is loads of fun... A great selection for back-to-school displays.
"Everyone wins in Ciccotello's tale, in which an impending crisis inspires cooperation and leads to friendship. Kids who enjoy wordplay will relish the many puns and wisecracks within the text . . . Capturing the conflict's drama as well as its happy resolution, the colorful illustrations create a breezy day-at-the-beach vibe. Fun for reading aloud."
"Bright art in pencil and crayon textures details the competition as the two witty crews join forces for what becomes a (slightly begrudging) celebration of individual style, and a fun enterprise all around."
"The silly seaside story, with its jaunty cartoon art, will help readers recall the joys of summer well into the fall."
Watch the Launch Party Replay!